Nothing really to post so I will any way…
This guy is funny as hell, read all of his stuff!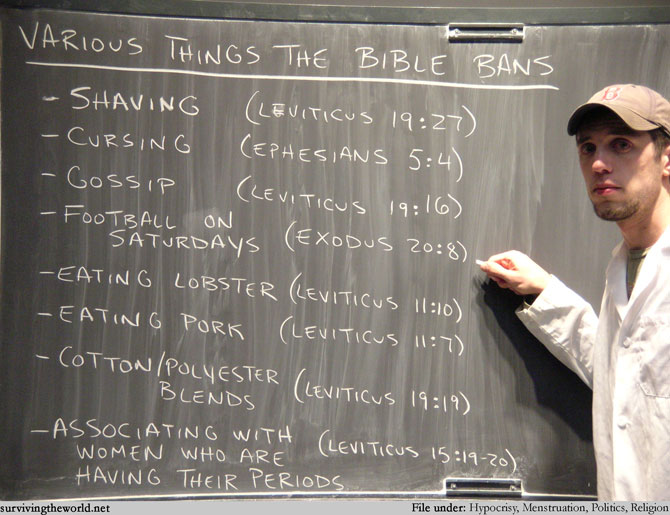 Funny funny stuff. Based on this new knowledge I'm now 100% sure that Tom Clancy writes better books than those old dead guys. Why the hell do people kill over a make believe story that spouts hate and rhetoric? I'm cool with not talking to unshaven/menstruating women but pork? You've got to be fucked or a vegetarian to not find love in a thick slice of bacon.
I've been working alot and not putting any time in at the ol' interweb.
Coming soon…
1) The chicken coop, photos and chickens!
2) Riding the Tour Davita … Not till September but seriously give the Kidney Trust your money
3) National Trails Day… See you at Green Mountain in Lakewood Colorado for some fun in the sun digging trails.
I'm out for now…